Welcome to MakeAmbigrams.com, an educational website dedicated to making ambigrams. Below you can find our most recent articles on the topic. Also don't forget to check out our Online Ambigram Generator that can create custom ambigrams for you within seconds.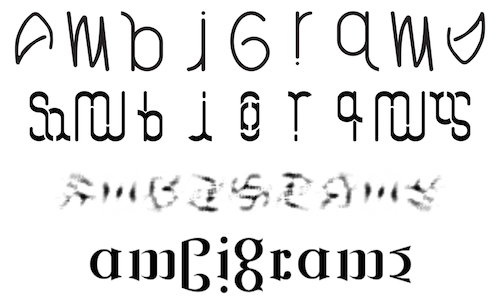 A list of our ambigram fonts that help you make ambigrams.
A 7 step tutorial on how to make ambigrams.